Fleet 411: 4 Pillars of Fleet Maintenance
IN THIS VIDEO...
Category: Webinar Recording - Industry Trends
Fleet Topic: Fleet 411: The 4 Pillars of Fleet Maintenance
Summary: In this webinar, you'll learn more about how a professional fleet maintenance program can help your organization reduce driver downtime and improve cashflow. Watch the recorded webinar to get the 4 pillars of a fleet maintenance program and end with a recorded Q&A session from viewers.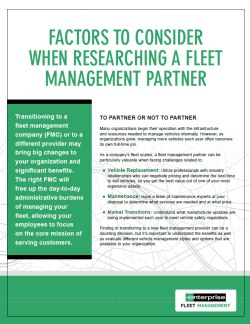 Download Our Whitepaper: Factors to Consider When Researching a Fleet Management Partner
THANK YOU FOR YOUR INTEREST
Want to learn more? Contact Us for a free Fleet consultation.